Australian Eating Disorders Research and Translation Strategy 2021-2031
---
Release of the Australian Eating Disorders Research and Translation Strategy 2021-2031 is an important milestone for the eating disorder community and for the millions of Australians who experience an eating disorder, their families and supports. It provides the roadmap to establishing eating disorders as a national research priority.
Funded by the Australian Government Department of Health, this strategy represents the collective thinking of hundreds of individuals and key stakeholders nationally.
Introducing the Strategy and the Top 10 Priorities
What is going to be different?
All individuals, organisations and groups have an important role to play in delivering on the vision and priorities in this strategy. Collectively, we will work to collaborate across relevant parts of the system.
The five strategic priorities, recommendations and actions outlined in this document are underpinned by five principles and a Vision to build an exceptional research culture that transforms lives.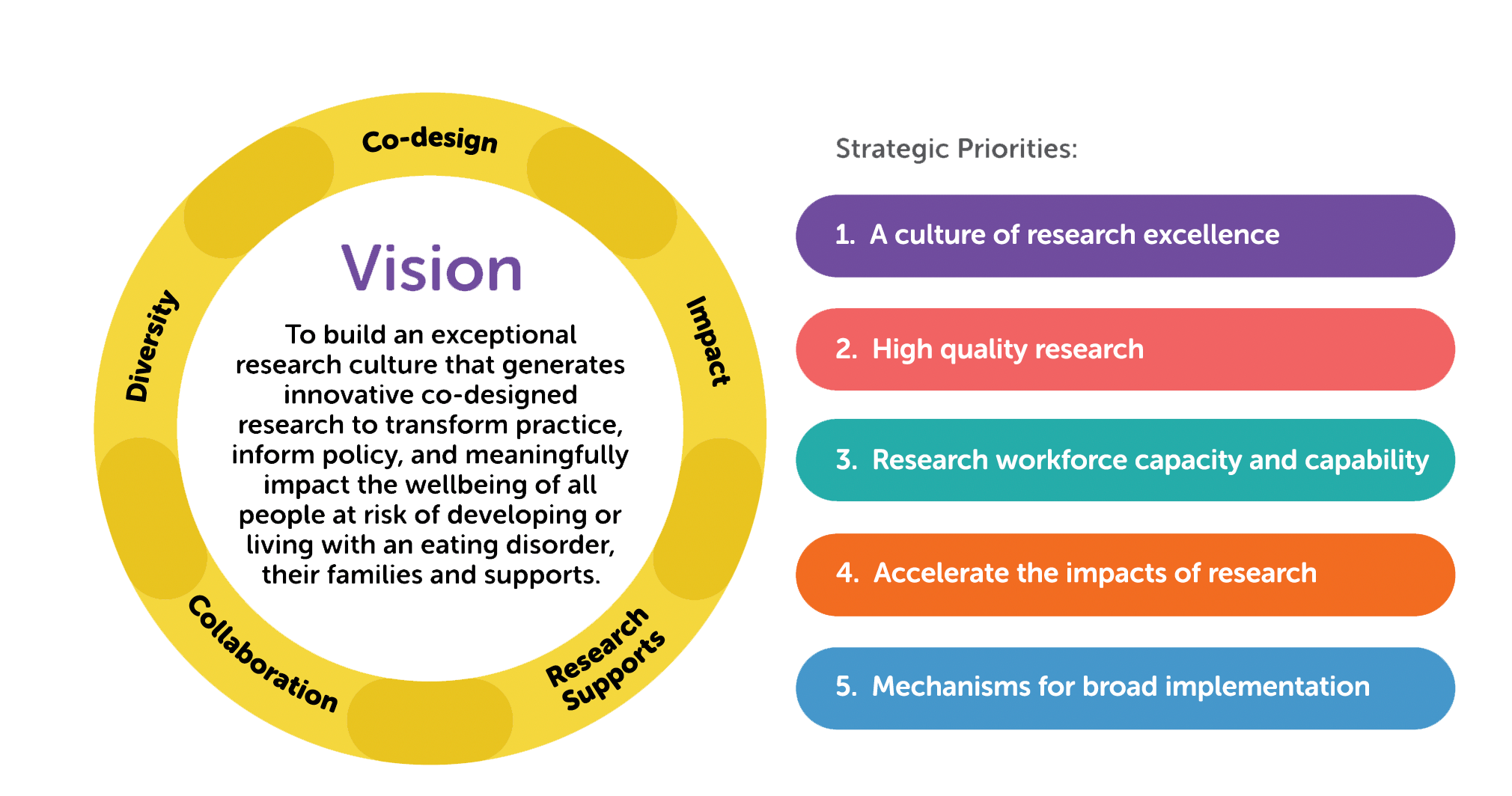 Watch the Launch Proceedings
Why does Australia need a National Research and Translation Strategy?
Research plays a vital role in protecting and promoting the health and wellbeing of Australians. It is central to the task of preventing illness and reducing the morbidity and unacceptably high death rate from eating disorders.
To date, research innovation in the field of eating disorders has been hampered by insufficient resourcing, reliance on pockets of excellence, and a lack of coherent vision and plan, resulting in intermittent discoveries and limited uptake of the evidence.
A dynamic co-production
Led by InsideOut Institute, the Strategy has been developed through a national consultation and collaboration process, building on decades of work of the Australian research community, clinicians, service providers, eating disorder organisations and the vibrant and engaged Australian lived experience community.
We are united in our determination to prevent eating disorders and improve the health and wellbeing of those at risk of developing an eating disorder, their families and supports in Australia. The co-designed strategic priorities, recommendations and actions outlined in this document identify how we can support that objective by improving knowledge generation and the use of knowledge in practice in Australia.
What are the Strategies?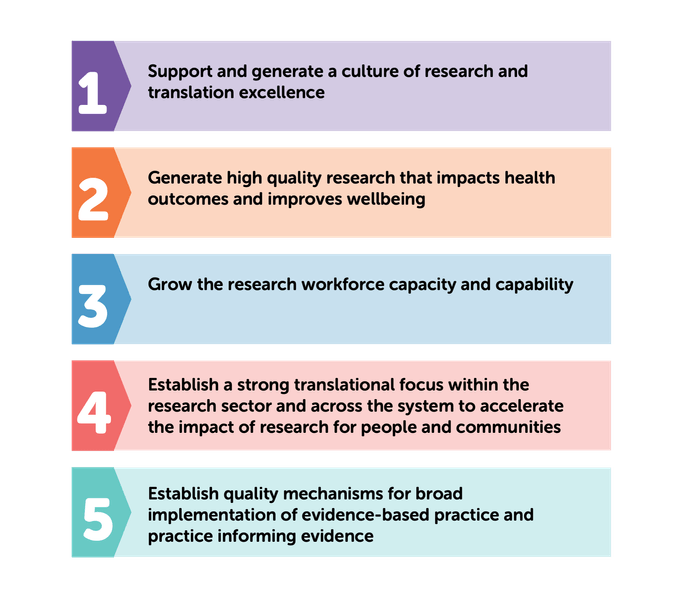 The Strategies in this document help focus our thinking and our actions. We will build on existing strengths to ensure Australia leads with a culture of research and translation excellence, we will generate high qualify research with impact and grow the research workforce. Importantly, we aim to do better with translating research from laboratories in to real world settings, and to ensure that evidence is broadly implemented across all areas within the system.
The Top 10 Priorities
Through a co-design process, hundreds of people with lived experience, family/carers, clinicians and researchers told us what research would transform their lives. It's vital to conduct research that makes a meaningful difference, that contributes to the evidence base and responds to gaps in current knowledge.
Read Top 10 Priorities