Who Is Involved
Governing Council
The Centre's governance structure will include a governing council led by independent Chair Ms Robyn Kruk AO, an executive working party, and a scientific committee which will design a transparent and robust process for the funding of research trials.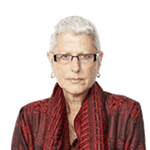 Chairperson: Robyn Kruk AO has extensive experience as Chief Executive of national and state policy, regulatory, research and service delivery agencies including NSW Health and NSW Premier and Cabinet. She established and served as inaugural CEO/Commissioner of the National mental Health Commission. She has served as Chair and/or Director of a number of government statutory agencies and not for profits including Mental Health Australia.
Stay tuned for more announcements of our Governing Council and Scientific Committee.
National Consortium
A national consortium, led by InsideOut Institute at the University of Sydney, will conduct the work plan for the Centre over the next four years. We are united in our determination to prevent eating disorders and improve the health and wellbeing of people with eating disorders in Australia - through research and the translation of evidence into practice.
The University of Sydney Research and Translation Ecosystem
InsideOut Institute – Lead Agency
Brain and Mind Centre
Charles Perkins Centre
Lambert Initiative for Cannabinoid Therapeutics
The Matilda Centre
School of Psychology, Faculty of Science
National Consortium
Orygen – Lead Partner
Latrobe University
Monash University
Australian National University
Deakin University
Black Dog Institute
University of Western Australia
University of Queensland Institute for Molecular Bioscience
QIMR Berghofer Medical Research Institute
International Advisory
The Centre will be informed by an international expert advisory group of world-leading eating disorder researchers and innovative thinkers.
National Technical Advisory
Our national technical advisory will provide expert technical advice on key activities of the centre and ensure integration with relevant national efforts to avoid duplication and maximise utilisation of existing national resources
Centre Operations
Centre Operations will be led by InsideOut Institute
Assoc Prof Sarah Maguire OAM
Centre Director
View Profile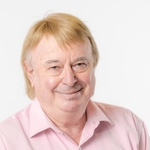 Prof Stephen Touyz
InsideOut Director
View Profile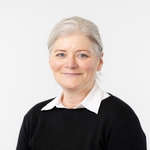 Peta Marks
Chief Operating Officer
View Profile