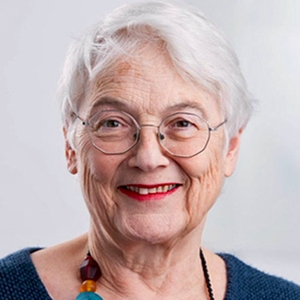 Professor Janet Treasure OBE
King's College London
Janet is a Professor at King's College London and a Consultant Psychiatrist at the South London and Maudsley NHS Foundation Trust. During her career she has been awarded several prizes from learned societies and the Order of the British Empire (OBE) for her work with eating disorders in 2013. In 2022 she was made a fellow of the Academy of Medical Sciences. A key focus of her research has been working with people with lived experience of an eating disorder (patients and carers) to co-design, co-develop and co-deliver new treatments with a particular focus on people with a severe enduring illness or comorbidities such as diabetes. She has had a particular interest in the biological, psychological and social risk and maintaining factors.
She has an h index of 142.  She has edited seven academic texts on eating disorders and authored three self-help books, including, Getting Better Bite by Bite on Bulimia Nervosa, Anorexia Nervosa, a Survival Guide for Families, Friends and Sufferers, Caring for a Loved One with an Eating Disorder: a skills-based manual of the new Maudsley method, for families and parents of people with an eating disorder. 
Professor Treasure was chairman of the Physical treatment section of the UK NICE guideline committee. She is the Chief Medical Officer for the Eating Disorder Association (the main UK eating disorder charity) and is the trustee of the Sheffield eating disorders association. She is on the Academy of eating disorders accreditation committee. She has also been active in both research over this time and has over 150 peer reviewed papers. In 2004 was honoured to be awarded the Academy for Eating Disorders (AED) Leadership Award in Research (This award honors an individual who has over substantial period of time ( i.e., 10 years or more) developed through research new knowledge about eating disorders that is internationally respected and that has had a measurable impact on the field, either by significantly furthering our understanding of the etiology of eating disorders, by changing treatment or by fostering new lines of research). 
Professor Treasure has been a co-coordinator of a multi-centre European study that is examining the genetic and environmental factors in the management of eating disorders. Professor Treasure was also Vice Chairman of a European project examining the effectiveness of treatment of eating disorders in over 20 countries. 
Professor Treasure has edited four texts on eating disorders "Neurobiology in the Treatment of Eating Disorders" Ed Hoek K, Treasure J, Katzman M (1997) & "Handbook on Eating Disorders," Szmukler G, Dare C & Treasure (1995) (edition 1 &2) Wiley and, Owen, Treasure & Collier (2001) "Animal Models of Eating behaviour and body composition," Kluwer Academic Publishers The Netherlands. She has authored 2 self help books, one on bulimia nervosa "Getting better bite by bite" and one for parents and teachers as well as sufferers themselves on anorexia nervosa "Anorexia nervosa; a survival guide for families, friends and sufferers". She is working on developing manuals & CD Roms to describe working with individuals and families of people with anorexia nervosa. The ethos of both the research and clinical practice is to work collaboratively with carers and users and to use new technology to further this endeavour.