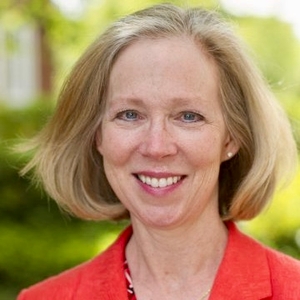 Professor Cynthia Bulik
University of North Carolina, Karolinska Institutet
Cynthia M. Bulik, Ph.D., FAED holds the first endowed professorship in eating disorders in the United States. She is Distinguished Professor of Eating Disorders in the Department of Psychiatry in the School of Medicine at the University of North Carolina at Chapel Hill, where she is also Professor of Nutrition in the Gillings School of Global Public Health, and founding director of the UNC Center of Excellence for Eating Disorders.
Dr. Bulik is also professor in the Department of Medical Epidemiology and Biostatistics and director of the Centre for Eating Disorders Innovation at Karolinska Institutet in Stockholm, Sweden. She is passionate about translating science for the public.
A clinical psychologist by training, Dr. Bulik has been conducting research and treating individuals with eating disorders since 1982. She received her BA from the University of Notre Dame and her MA and PhD from the University of California, Berkeley. She completed internships and post-doctoral fellowships at Western Psychiatric Institute and Clinic in Pittsburgh, PA and developed treatment services for eating disorders both in New Zealand and in the United States. She is Honorary Professor in the Department of Psychological Medicine at the University of Otago, Christchurch School of Medicine. Her research includes treatment, laboratory, epidemiological, twin, and molecular genetic studies of eating disorders and body weight regulation. She has active research collaborations throughout the United States and in over twenty countries around the world.
Dr. Bulik is a prolific writer having penned more than 700 papers and 60 chapters on eating disorders. She is author of seven books including Crave: Why You Binge Eat and How to Stop, The Woman in the Mirror, Midlife Eating Disorders: Your Journey to Recovery, and Binge Control: A Compact Recovery Guide.
Throughout her career, Dr. Bulik has been the recipient of numerous awards and honors for her research, mentorship, and advocacy work including the Eating Disorders Coalition Research Award, the Hulka Innovators Award, the Academy for Eating Disorders Leadership Award for Research, the Price Family National Eating Disorders Association Research Award, the Carolina Women's Center Women's Advocacy Award, and the Women's Leadership Council Faculty-to-Faculty Mentorship Award, IAEDP Honorary Certified Eating Disorders Specialist Award, the František Faltus Award from the Czech Psychiatric Society, the Academy for Eating Disorders Meehan/Hartley Award for Advocacy, the Don and Melissa Nielsen National Eating Disorders Association Lifetime Achievement Award, and the Academy for Eating Disorders Lifetime Achievement Award.
Dr. Bulik has held many leadership positions in her field including president of the Academy for Eating Disorders, Vice-President of the Eating Disorders Coalition, Associate Editor of the International Journal of Eating Disorders, Founding Chair of the Scientific Advisory Council of the Binge Eating Disorder Association, member of the Scientific Advisory Committee of F.E.A.S.T. and the Global Foundation for Eating Disorders, and member of the clinical advisory committee of Project Heal.