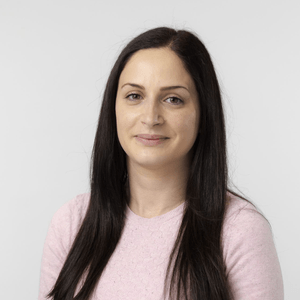 Assoc Prof Andrea Phillipou
Orygen and The University of Melbourne
A/Prof Andrea Phillipou is a Principal Research Fellow in Eating Disorders at Orygen and The University of Melbourne. She is the head of eating disorders research at Orygen and leads the Scientific Work in Anorexia Nervosa & Other Eating Disorders (SWAN) Research Group (formerly at Swinburne).
A/Prof Phillipou also leads the Body Image & Eating Disorders Research Portfolio at St Vincent's Hospital and holds honorary positions in the psychiatry departments at St Vincent's and Austin Hospitals, as well as an adjunct position as Associate Professor in the Department of Psychological Sciences at Swinburne University. She also sits on the board of directors for Eating Disorders Families Australia (EDFA).
A/Prof Phillipou completed her PhD entitled 'Investigating the neurobiological and cognitive features of anorexia nervosa' at The University of Melbourne in 2015. She has since published over 100 peer-reviewed journal articles and book chapters. Her research has been presented on over 100 occasions at national and international conferences, and has been featured in the media on over 100 occasions. A/Prof Phillipou has led and collaborated on a number of research projects, receiving over $13 million in competitive research funding, including Project Grant funding from NHMRC (CIA).