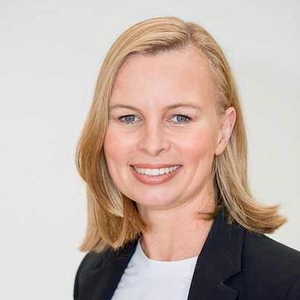 Assoc Prof Sarah Maguire OAM
Centre Director & P.I.
A/Prof Sarah Maguire (BScPsych Hons, MA, DCP, PhD) is a clinical psychologist, researcher, educator, and policy maker with 20 years' experience in the field of eating disorders. A/Professor Maguire has worked in hospital and community settings, supervised clinical teams and trainees, is a specialist clinical trainer and board approved supervisor. She was awarded her PhD in 2009, received the AH Martin Prize for outstanding doctoral student during her tenure, and completed her post-doctoral training at the University of Chicago. She is a senior advisor to NSW Ministry of Health and her institute leads the implementation of NSW Health Policy as it relates to eating disorders across the state including large scale health system reform under the NSW Service Plan for Eating Disorders 2021-2025. She sits on national level committees for health service reform including the Medicare working group for eating disorders.
At the InsideOut Institute she leads a research team with a broad research agenda, including biological, health systems, health economics, prevention, public health promotion, clinical intervention, and translational research. She is the Chief Investigator on projects totalling over $19 million in competitive research funding in the last 3 years, including $13 million for the National Research & Translation Centre in Eating Disorders. She has over 60 peer-reviewed publications. A/Prof Sarah Maguire and her team are passionate about changing the way treating disorders are perceived and treated within the health system and our community, driving for clinical excellence, providing policy leadership, research translation, and research that changes practice and outcomes.