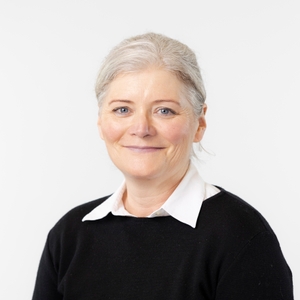 Peta Marks
Chief Operating Officer
Peta Marks is InsideOut's National Programs manager - a role which includes planning, delivery and oversight of IOI's translational national projects - including policy, digital, eLearning, eTherapy and data projects.
Peta has a Masters in Public Health and extensive experience in national project management in mental health, having been involved in mental health service planning, framework and strategy development, and workforce development projects for the past 15 years. Her focus is on always ensuring strong stakeholder engagement, genuine co-production with consumers and carers, and collaborative, constructive and transparent working processes across all projects.
Over the past decade, Peta has undertaken a range of consulting jobs as a mental health subject matter expert, service planner, writer and content developer. As the lead author and mental health subject matter expert for MHPOD (Mental Health Professional Online Learning), an online learning portal which over 10,000 Australian mental health clinicians access as a resource for professional development, Peta has developed considerable expertise in eLearning content development and translation of academic and educational content into the eLearning environment. She has also worked with universities in developing co-produced mental health content for integration in to undergraduate and post graduate mental health courses.
Peta began working in the eating disorders area in 1994, when she took on the role of nurse co-ordinator for the eating disorder inpatient program at Royal Prince Alfred Hospital in Sydney. She was appointed as the first eating disorder specific position in Australia, re-establishing the University of Sydney's Centre for Eating and Dieting Disorders and conducted a GP Shared Care project in Eating Disorders in 2000. As a mental health nurse (Peta is a Registered Nurse, a Credentialed Mental Health Nurse) and with a Masters in Couple and Family Therapy, Peta has always maintained a clinical practice providing psychological therapy for people who experience eating disorders and their families - it is this strong grounding in the reality of how hard it is to experience and recover from an eating disorder, that drives her passion for genuine co-production in all her work.
Peta is a highly respected mental health nurse and the editor of a number of publications, most recently as co-editor of Elsevier's Mental health in Nursing 5th Edition text book, and is currently editing a publication focused on mental health care in emergency settings. She is also passionate about the care and wellbeing of refugees and asylum seekers and has established a community-based group that fundraises for refugee support in her local community, which is based in the Byron hinterland, Bundjalung country in Northern New South Wales.